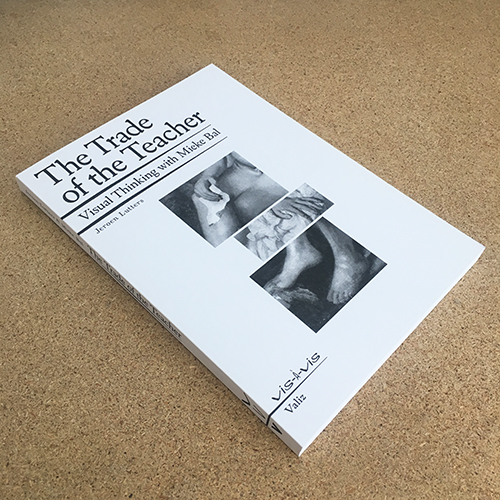 To celebrate the release of The Trade of the Teacher: Visual Thinking with Mieke Bal, Valiz and the Amsterdam School of Cultural Analysis (ASCA), University of Amsterdam, organize a book launch and a discussion. An interesting session for both students and teachers that study and work in the realm of visual arts.
What: Book launch and discussion
When: Wednesday 27th of June 2018, from 17:00 to 18:00, followed by drinks
Where: Doelenzaal, University Library, University of Amsterdam, Singel 425, Amsterdam
With: Mieke Bal, Jeroen Lutters and Esther Peeren 
In collaboration with: Amsterdam School of Cultural Analysis (ASCA), University of Amsterdam
Language: English
Admission: There are no admission costs, but please let us know you are coming by sending an email to This email address is being protected from spambots. You need JavaScript enabled to view it.
Over a number of meetings Jeroen Lutters and Mieke Bal engaged in a conversation on the art of teaching. Looking for a dialogue that would also touch on the role of visual art, Lutters brought in paintings by Banksy, Rembrandt, Marlene Dumas, and George Deem as 'teaching objects'—one for each conversation. He asked Mieke Bal what these paintings might have to say about teaching. The result is
The Trade of the Teacher: Visual Thinking with Mieke Bal
, the first book presenting Bal's ideas on teaching and education. It is also a personal, meandering, and precise account of Mieke Bal's way of thinking through visual art and literature, and how she exchanges her ideas about this with students and colleagues. This book will hopefully serve as a source of inspiration to students and teachers—especially in the arts and the humanities—who are longing for a counter-voice in a complex educational arena.