Seminar with Janwillem Schrofer
24 April 2022, Haarlem, Netherlands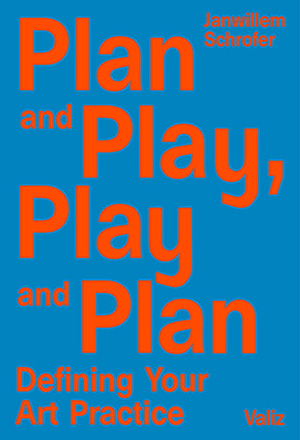 Please note: this event will be in Dutch

How can you give direction to your own practice as an artist/maker?
Seminar with Janwillem Schrofer, auteur van Plan and Play, Play and Plan
In the atmospheric Gehoorzaal of Teylers Museum, Haarlem
What: Seminar
With: Janwillem Schrofer
Where: Teylers Museum, Gehoorzaal, Spaarne 16, 2011 CH Haarlem
When: Sunday 24 April 2022, 13:00–16:00 hrs
Organised by: KZOD
Language: Dutch
Entry: Free for KZOD members. Non-members pay € 10,00. Please note: entry is only for the seminar and not for Teylers Museum.
Registration: Please register before 16 April through joke@kzod.nl
Seminar: Shaping your art practice
'Visual artist' is a term with untold interpretations, nuances, variations and meanings. But how, as an artist (or designer, photographer, or other 'independent creator'), do you become who you are and who you would like to be? What fundamental questions, characteristics, dilemmas, ambitions, restrictions and realities play a part? How can you guide your artistic practice, the main criterion being to answer the question: "where do I stand and what do I stand for?"
For some reflective excercises, please bring some white paper (preferably A4 format) and a pencil or pen. Approximately halfway through the event there will be a short break. After the event, you are invited to further discuss the seminar over a drink at De Waag.
13.00 hrs doors open, please enter trhough main entrance and meet at the Rotonde
13.15 hrs start in the Gehoorzaal
- Short break-
15.30 hrs end of the seminar
15.40 hrs drinks at De Waag
---
Janwillem Schrofer (Amsterdam, 1945) has worked in various sectors, with a focus on education, healthcare and culture and was director of the Rijksakademie van Beeldende Kunsten (1982–2010). He currently works as a consultant, coach, guest lecturer in art schools and is the author of Plan and Play, Play and Plan: Defining Your Art Practice (Valiz 2018).
Plan and Play, Play and Plan invites the artist to reach considerations, often based on analytical models, that will help to determine his/her position. This book was written by Janwillem Schrofer, director of the Rijksakademie (Amsterdam) from 1982 to 2010, an esteemed international institute, where artists with a number of years' professional experience are provided with their own studios for two years. Schrofer knows from practical experience the complexity of the artist's questions and dilemmas, the many areas in which the artist is involved and how important self-reflection and self-determination are. He has scrutinized his considerations and, assembled notes-based on many interviews with a wide variety of artists-assimilating them into an appealing book in which terminology, background and questions requiring reflection form a cohesive whole.