Jurriaan Schrofer (1926-1990) (Eng)
Graphic Designer, Pioneer of Photo Books, Art Director, Teacher, Art Manager, Environmental Artist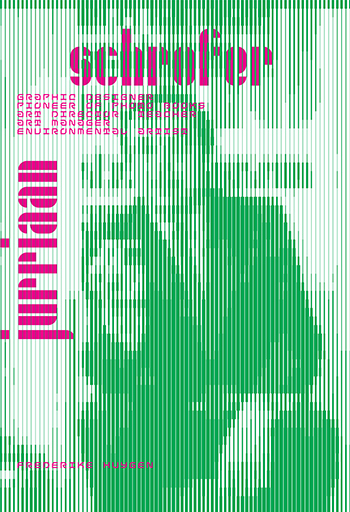 Author: Frederike Huygen
Design: Jaap van Triest, Karel Martens
Frederike Huygen is an art and design historian. She has been a curator for at the Boijmans van Beuningen Museum in Rotterdam and has written many publications on design. She is also the chair of the Dutch Design History Foundation.
Jaap van Triest is a graphic designer, known, among other things, for his book designs of Karel Martens, Printed Matter (1996) and Wim Crouwel – Mode en module [Fashion and Module] (1997), and for projects such as Galeislaven en rekentuig [Galley Slaves and Calculating Bastards] (1997) and Lessons, about Dutch architecture education (2003). Van Triest has his own design practice and also teaches design and typography in Breda.
Karel Martens is a graphic designer and artist. He has taught at the Academy of Fine Arts Arnhem and at the Jan van Eyck Academy in Maastricht. He cofounded the Werkplaats Typografie in Arnhem in 1998 and also teaches at the Graphic Design Department of Yale University School of Art (New Haven, US). Furthermore, he gives lectures and workshops all over the world. The latest book about his work is Karel Martens – Full Color (2013, Ginza Graphic Gallery Tokyo, with Roma Publications).
2013, Valiz | supported by Prins Bernhard Cultuurfonds, Stichting Premsela/The New Institute, Harten Foundation, Jurriaan Schrofer Foundation | paperback | 424 pp | 24 x 17 cm (h x w) | English | ISBN 978-90-78088-70-7
---
Jurriaan Schrofer (1926-1990) was one of the defining figures in the field of graphic design in the Netherlands after World War II. One of his distinctive characteristics was that he positioned himself as a director. He liked to be in charge, involved himself in policy making and strategy and manifested himself as a writer and a critic. Schrofer's adventurous temperament, slightly dissident attitude and intellectual stance often gave rise to debate. This monograph follows Schrofer's career in a number of thematic chapters: PR-brochures for companies, photo books, cultural assignments, advertising, spatial work and art policy, education, letter experiments and art works. The various genres he practiced, the different roles he played and the worlds that the ever curious Schrofer explored serve as a guideline for putting his positions and activities into context.